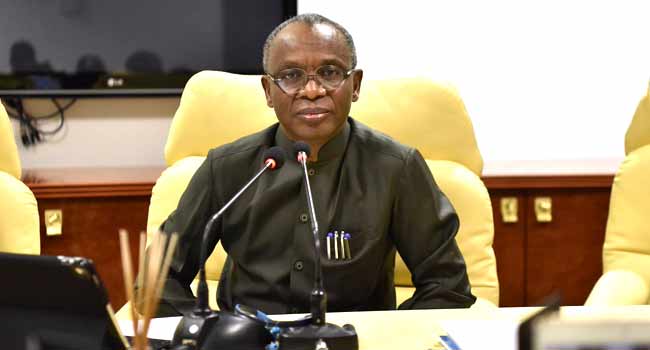 Kaduna State Governor, Nasir El-Rufai, has presented a budget proposal of N155 billion for the 2019 fiscal year.
Governor Nasir El-Rufai submitted the appropriation bill to members of the State House of Assembly on Wednesday in Kaduna, the state capital.
The document tagged "Budget of Continuity" constitutes N62billion recurrent and N93.5 billion capital spending.
According to the governor, the appropriation bill is in the ratio of 40:60 representing recurrent and capital respectively, in line with his administration's agenda of spending more in serving the people than in running the government.
He said the priority of the budget was to complete all 2018 projects and pay all contractors who have worked for the state government.
Governor El-Rufai noted that the 2019-2021 Multi-Year Budget was hinged on the 2016 Zero-Based Budget principles, adding that it was tailored towards actualising the state's development plan from 2016-2020.
He informed the lawmakers that the state government has recorded a significant achievement in the construction, rehabilitation, and maintenance of state roads, as well as making significant investments in health and education infrastructure, equipment, and staffing.
In the budget estimate, the social sector takes 42.8%, with education allocated 27.15% and health 15.02%.
The governor reassured the lawmakers of the state government's commitment to delivering on its promises to the people.
He, however, decried that the 2018 capital projects were severely affected by the unexpected complication surrounding the $350million World Bank loan.
Responding, the Speaker of the Assembly, Mr Aminu Shagali, commended Governor El-Rufai for his timely presentation of the budget.
He also assured him of the House's continued support towards ensuring progress, peace and development of the state.